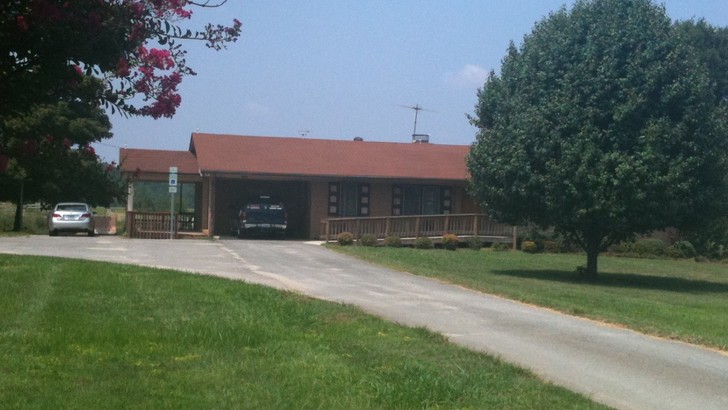 Utility Precast, Inc. - Concord, NC Office
Background: Utility Precast, Inc. was started in 1972 by the Harrison-Wright Company to support their telephone and electrical cable installation projects. The precast operations began with the manufacturing of precast concrete telephone and electrical vaults for Duke Power Company and Bell South Telephone Company. Over the next 24 years, Utility Precast, Inc. continued to expand and became a major supplier of precast barriers and prestress bridge components for the North Carolina Department of Transportation.
In 1996, the Harrison-Wright Company was purchased by a major utility contractor, MasTec, Inc. of Miami, Florida. In that the precast operation did not fit in with their main line of work, MasTec elected to divest Utility Precast, Inc. from their operations.
As a result, Utility Precast, Inc. was purchased by I. E. "Chip" Harris, a former employee of MasTec, Inc., in May of 1999. Harris continued the precast operations at the company's old location on Craighead Road in Charlotte, NC until July 2009, at which time, Utility Precast, Inc. was purchased by Poplar Park, LLC and moved to its present location in Concord, NC. The company continues to be a major supplier to both North and South Carolina Departments of Transportation, as well as private companies needing quality precast concrete products. The company also maintains a major market share for all hollow core bridges sold within the State.
Qualifications: One of the key factors in manufacturing precast products is Quality Control. Along with being approved and monitored by the DOT's, Utility Precast, Inc. is a certified producer through the Precast / Prestress Concrete Institute (PCI). This certification requires extensive preparations of quality control manuals and at least two annual inspections each year by PCI in order to stay certified. All materials used in concrete and reinforcing of precast products are sampled and analyzed by the State as an on-going procedure. Even the concrete plant is inspected and all scales certified at least twice per year. It is our objective to do it right the first time and do not allow products to reach the field that have not been produced within tolerances.
Utility Precast, Inc. is a member of the Associated General Contractors (AGC). The company is an approved supplier (PS20 & PC43) for the State of North Carolina, Duke Energy and it's subsidiaries.
Products produced by Utility Precast, Inc. are listed below:
Hollow Core Bridge Slabs, Precast Bridge Caps, Portable Concrete Barriers, Anchor Barriers, Single Face Barriers, Transformer Pads, Shoulder Drain Pads, Parking Curbs, Generator Pads, Sound Barrier Wall Panels, Concrete Columns, Exposed Aggregate Panels, Decorative (color) Panels, Transformer Separation Safety Walls and other custom made products.